VECoS 2018
12th International Conference on Verification and Evaluation of Computer and Communication Systems
Grenoble, France
26-28 septembre 2018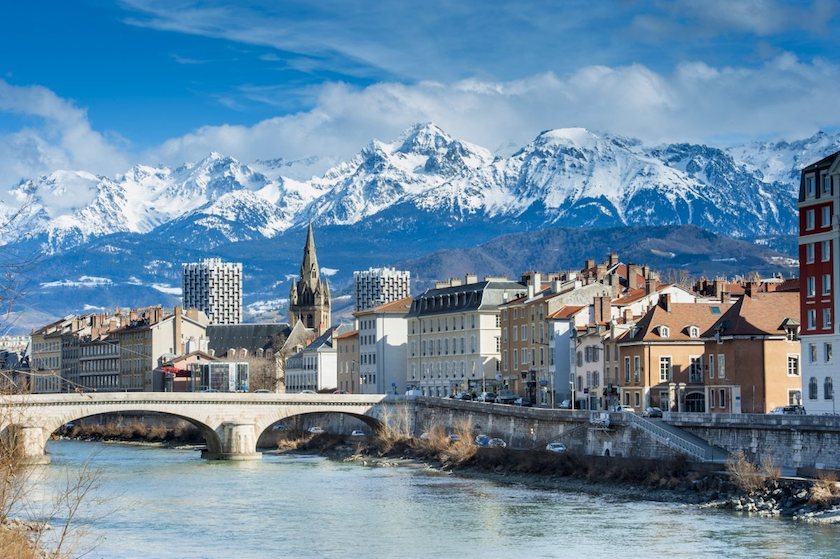 Call for Papers: Work-in-Progress session
The Work-in-Progress (WiP) session at VECoS 2018 is dedicated to new and ongoing research in the field of analysis of computer and communication systems in which functional and extra-functional properties are inter-related. Authors are invited to submit short papers describing ongoing, unpublished work in all areas of formal methods, including applications, systems, tools, methodologies, foundations, and design. In keeping with the spirit of the main conference, submissions with an emphasis on tools and application aspects are especially encouraged. The WiP session provides researchers and developers with an opportunity to discuss evolving and early-stage ideas, new research directions, to review current trends in the area and to receive feedback from the formal methods community at large.
Submissions
Submissions should be in form of short papers not exceeding 5 pages in the Lecture Notes in Computer Science (LNCS) format, including references and appendices. Titles should conform to the format "Work-in-Progress: WiP_Title". All contributions should be submitted electronically in PDF via easychair. Latex and MSWord LNCS templates can be downloaded online.

Accepted papers will be published in separate VECoS WiP Proceedings and will be available electronically on the VECoS Web site.

Authors of accepted papers are expected to give a brief presentation in the work-in-progress session of the conference and to showcase their work at the poster session. By submitting a paper, the authors agree that, in case of acceptance, at least one author will register to the conference and present the work at the Work-in-Progress session. These include, but are not limited to:
Abstraction techniques
Certification standards for real-time systems
Compositional verification
Correct-by-construction design
Dependability assessment techniques
Equivalence checking
Model checking
Parameterized verification
Performance and robustness evaluation
Planning and deployment
Probabilistic verification
QoS evaluation
RAMS (Reliability Availability Maintainability Safety) assessment
Rigorous system design
Security protocols verification
Simulation techniques of discrete-event and hybrid systems
Supervisory control
Verification & validation of IoT
Verification & validation of safety-critical systems
Worst-case execution time analysis
Application areas include: adaptive systems, communication protocols, computer-supported collaborative work systems, cloud computing, cyber-physical systems, high performance computing, internet of things, logistics systems, manufactory of the future, mixed criticality systems, mobile and wireless networking, operations research, programming languages, real-time and embedded operating systems, service oriented systems, telecommunication systems, ubiquitous systems, web services, wireless sensor networks and workflow systems. An overview of previous VECoS conferences can be found at: https://vecos.ensta-paristech.fr/
WiP Organizing Committee
Program Comitee Chairs
Ayoub Nouri (chair)
, Verimag / University Grenoble Alpes
Belgacem Ben Hedia (co-chair)
, LIST-CEA, Saclay
Programme Committee
Alexios Lekidis, TU Eindhoven, Netherland
Amira Methni, Krono-Safe, France
Ayoub Nouri (chair), Verimag / University Grenoble Alpes, France
Belgacem Ben Hedia (co-chair), CEA-LIST, Saclay, France
Braham-Lotfi Mediouni, Verimag / University Grenoble Alpes, France
Hela Guesmi, ETAS, Germany
Inès Gharbi, Faculté des Sciences de Tunis, Tunisie
Iulia Dragomir, Verimag / University Grenoble Alpes, France
Mahieddine Dellabeni, Verimag / University Grenoble Alpes, France
Manel Djenouhat, LIRE. Université de Constantine. Algérie
Mihail Asavoae, CEA France
Peter poplavko, Mentor Graphics, France
Souha Ben Rayana, INRIA Rhône-Alpe, France
Vladimir Alexandru Paun, ENSTA, France
Zayneb Tayachi, SysCom, ENIT, Tunisie
Please contact for more information
Ayoub Nouri (chair)
and
Belgacem Ben Hedia (co-chair).
Important Dates
Work-in-Progress
Short paper submission:
July 15, 2018
Acceptance notification:
July 25, 2018
Final submission:
July 30, 2018
WiP session:
26-28 septembre 2018
WiP submission remaining days: